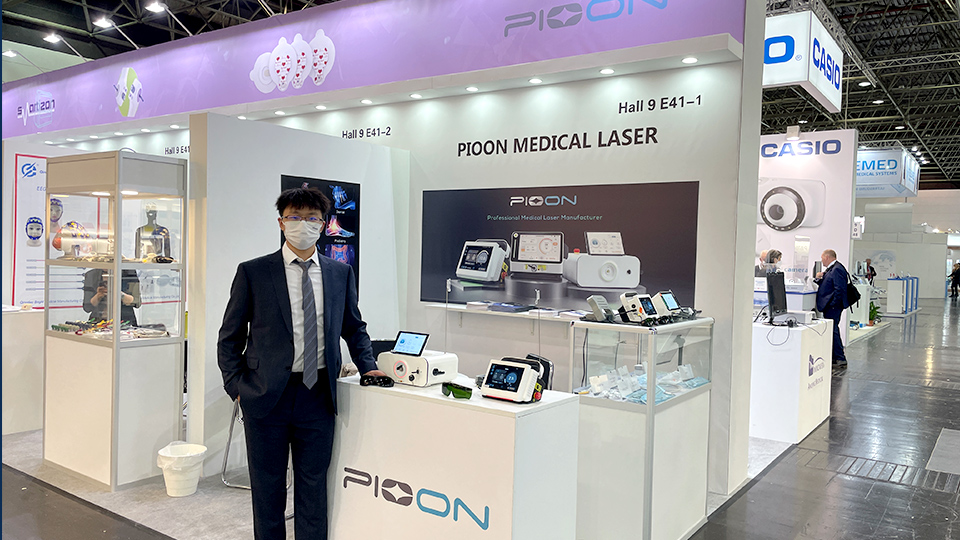 PIOON MEDICAL LASER IN MEDICA 2022
Core Laser Devices in MEDICA Exhibition:
M2 with 1940nm - redifine the future of vascular surgery.

S1 Pro with 1470nm - highly cost effective device with more possibilities.

S1-C10 with 450nm - minimally invasive treatment for ENT applications.

MER-G15 - triple wavelengths with 57 professional presets meets most dental applications.
Looking forward to see you at 9E41-1, see you in MEDICA 2022.🆙🆙
ADDRESS: DUSSELDORF, GERMANY
BOOTH: 9E41-1
DATE: 14th-17th, November, 2022