Introductions
Tongue-tie (ankyloglossia) is a congenital condition that restricts the tongue's range of motion.  An unusually short, thick or tight band of tissue (lingual frenulum) attaches the bottom of the tongue's tip to the floor of the mouth, causing difficulties in infants to adulthood through adolescence. Breast-feeding in infants, difficulty while eating, speaking, swallowing malocclusion, sleep apnea are few to mention.
Clinical assessment of tongue tie
The most common used scales for tongue tie assessment are
A) Hazelbaker scale
B) Koltow scale
In infants full feeding assessment is also required
Treatment
Tongue tie treatment depend on severity and is a very controversial topic. There are two variants of tongue-tie, Anterior and posterior. Posterior tongue tie is difficult to detect and treat. The lingual frenulum may loosen over time, resolving tongue-tie. In other cases, tongue-tie persists causing problems. Surgical treatment of tongue-tie may be needed for such infants, children or adults as tongue-tie causes problems. Surgical procedures include a frenotomy or frenuloplasty.

Fig.1 - Preoperative Anterior Tongue Tie
In the conventional form of treatment, frenotomy is simple snap with anesthesia whereas frenuloplasty require muscle release, suture and to be done under general anesthesia. Side effects are bleeding or infection, or damage to the tongue and salivary glands. Scarring is possible due to the more extensive nature of the procedure. However, LASER is effective and non-invasive procedure. Pioon LASER provide different wavelengths like 450nm that can be worked in noncontact mode and 810/980nm in contact mode. Before LASER irradiation, the operating staff, assistant and the patient wear special laser-protective eyeglasses corresponding to LASER wavelength, highly reflective instruments or instruments with mirrored surfaces are avoided and most of the times only the use of topical anesthesia suffices for a painless LASER tissue ablation. Plastic or wooden instruments can be used. Low level LASER therapy can be given immediately using 660nm wavelength and at follow-up visits as well for better and faster wound healing process.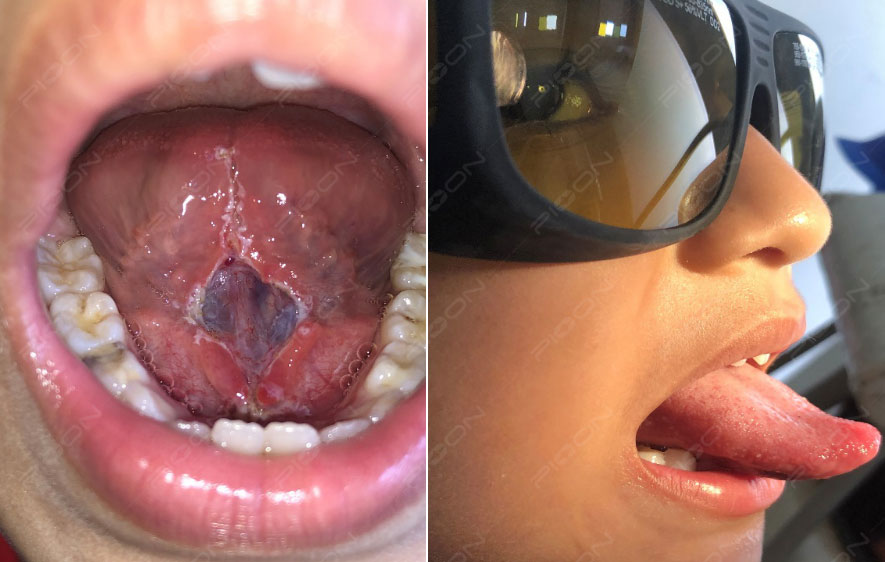 Fig.2 – Immediate Postoperative Anterior Tongue Tie Surgery by Pioon Laser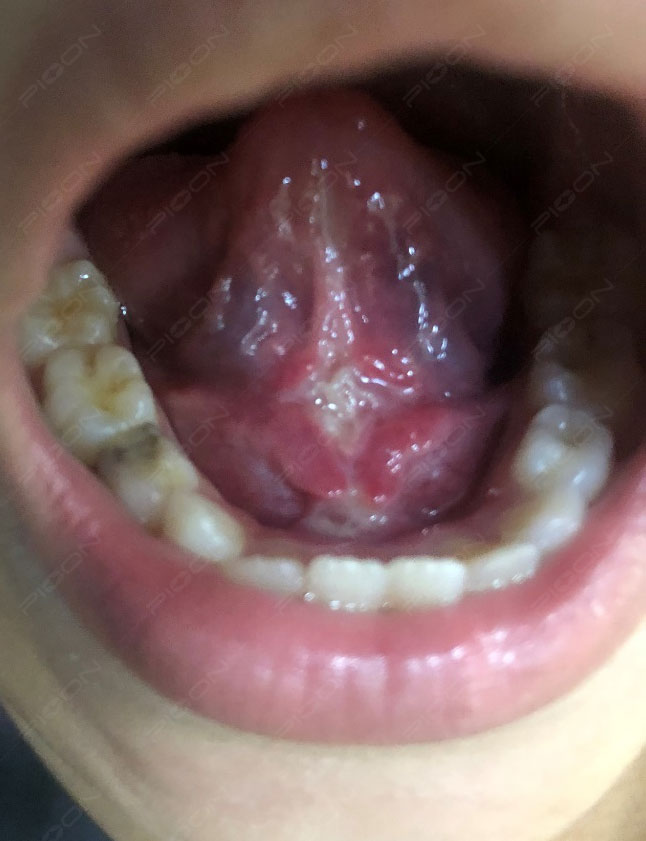 Fig.3 – 3 Day Post Operative Recall
Rationale behind use of LASER
LASER ablation has been recognized as a quick painless and reliable technique. It reduces chairside time and is bactericidal so no infection so faster and better healing. As a result, it causes lesser pain and discomfort to the patients. Blue dental LASER (450nm) in non-contact mode allows clean cutting with less bleeding in adjacent tissues. The study by Da Ali Jiang et al (2019) demonstrated that a 450-nm wavelength diode blue LASER is capable to produce high efficient tissue vaporization and has low thermal damage to adjacent tissues.
Conclusion
Diode Dental LASER is a safe and effective treatment modality that provides minimal discomfort to patients with tongue tie. Low level LASER therapy on day of surgery and in recall visit help in better patient compliance. Antibiotics are not required. Analgesics as required by the patient. Tongue exercises post-surgery are mandatory to avoid relapse.
Reference
Da-Li Jiang et al. A Novel 450-nm Blue Laser System for Surgical Applications: Efficacy of Specific Laser-Tissue. Lasers Med Sci . 2019 Jun;34(4):807-813. doi: 10.1007/s10103-018-2668-5. Epub 2018 Nov 8.
By- Dr Neha Pankey
 MDS Pedodontics
   Divas in Laser