INTRODUCTION - Discoloured teeth is aesthetically unpleasant. Bleaching the tooth with bleaching agent is one of the methods used traditionally by dentist. Post operative sensitivity and longer appointments were some of the drawbacks in the traditional method. LASER tooth whitening is a non-invasive procedure in which LASER activates the bleaching agent by raising temperature which fastens the procedure of whitening the teeth and post operative sensitivity is also reduced substantially than the traditional method. Laser helps to get higher and brighter shade results.   
SURGICAL PROCEDURE - The Laser Teeth whitening procedure is divided in following steps
1) Scaling and Polishing  
2) Shade grading and Smile line 
3) Gingival barrier 
4) Bleaching agent and Laser therapy 
The presented case showed yellowish teeth. The smile line was from first premolar to first premolar on both side in the maxillary and mandibular jaw.  The scaling and polishing was done.
The Iso prep retractor / bleaching cheek retractor was placed to isolate teeth from the soft tissue. The gingival barrier was placed 0.5mm on the enamel till second premolar in all quadrant ie one tooth beyond the last tooth visible. It is laser cured with quadrant wise handpiece for 20 seconds per quadrant. The resin is checked without disrupting the seal as leaking of bleaching agent will irritate and bleach the gingiva. 
The bleaching agent was applied on the labial surface of the teeth. Here S1 Pioon Laser was used at 450nm wavelength. Each quadrant was lased at 3 Watt and in continuous mode for 1 minute with the bleaching hand piece kept 2 mm away from the tooth surface. Wait for five minutes.
After 5 minutes remove the bleaching agent and gingival barrier. Wash the oral cavity thoroughly.  Repeat this cycle if required. Fluoride containing tooth paste and remineralising agent was prescribed to the patient. 
Dostalova T et al in 2004 conducted s a preclinical investigation in-vitro with laser-activated bleaching agent for discoloured teeth and concluded that the laser has been proven the most valuable energy source for power bleaching with simple and short application in the dental office.  Gottenbos B et al in 2021 has studied the Insights into blue light accelerated tooth whitening and found that blue light significantly increases bleaching rate and final achievable color.
CONCLUSION 
LASER can be used effectively and efficiently to maximise the benefit to the patient and the dentist as well. It's easy to use, lesser chair time and best part is much lesser postoperative sensitivity making LASER the best tool to use. 
REFERENCE – DOSTALOVA T et al. Diode Laser-Activated Bleaching. Braz Dent J (2004) 15(Special issue): SI-3-SI-8 and Bart Gottenbos, Christianede Witz, Sophie Heintzmann, Matthias Born, Sandra Hötzl. Insights into blue light accelerated tooth whitening. Volume 7, Issue 2, February 2021, e05913.    

Preoperative View (Case Courtesy – Dr. Sana Farista)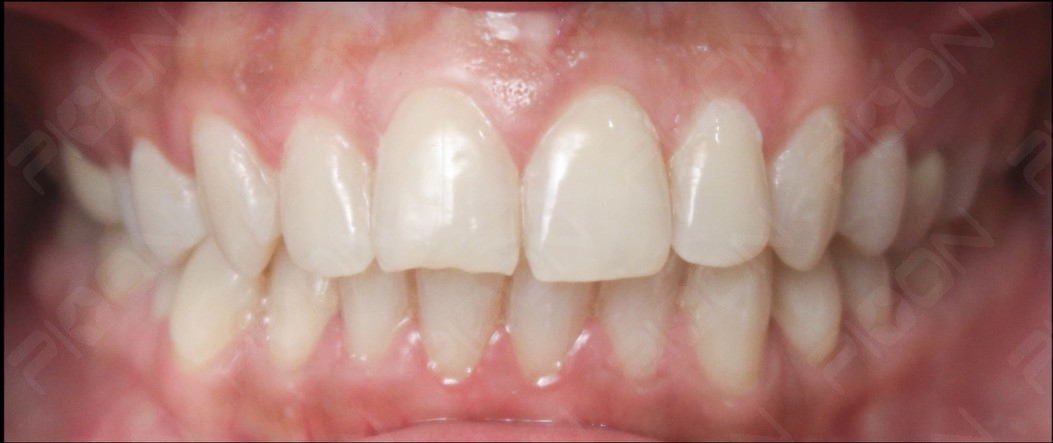 Postoperative View (Case Courtesy – Dr. Sana Farista)
Dr Neha Pankey 
MDS Pedodontist 
DIVAS IN LASER