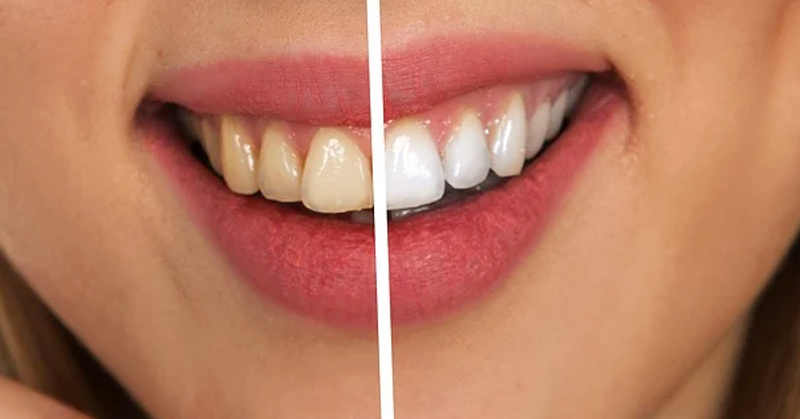 Comparison of Laser Teeth Whitening and LED cold light bleaching
Teeth whitening is a simple, conservative way to improve the appearance of a smile and reduce tooth discoloration. Whiter teeth can make one look younger and, as most people agree, more attractive.
The options for teeth whitening today are almost endless, and one of the more popular professional options is laser teeth whitening.
Laser teeth whitening treatment is a cosmetic dentistry procedure that adds the use of a laser to in-office teeth whitening.
The procedure is completed in a dental office. It involves placing a concentrated whitening gel on your teeth and then using a laser to heat it up, which whitens your teeth quickly.
In true laser teeth whitening, the laser is required to activate the chemicals in the whitening gel, producing faster and more effective results.
In whitening techniques using lights, including those products you can use at home, the light only functions to produce heat. When whitening gel containing peroxide chemicals heats up, it works faster.
Compared with traditional whitening methods, laser whitening has the following 3 advantages. Firstly, the whitening time is only 2-3 minutes, which is much shorter than 30-45 minutes of LED cold light bleaching. Secondly, it causes much less tooth sensitivity to patients, while LED cold light whitening has a strong acid dissolution reaction. Third, laser teeth whitening works better and lasts longer.
Laser teeth whitening achieves the ultimate energy bleaching process without any morphological and chemical changes to the enamel and surrounding tissues. The role of the laser in teeth whitening is to accelerate the activation of hydrogen peroxide (H2O2) in the whitening gel. Upon absorption of laser energy, hydrogen peroxide breaks down into water molecules and oxygen radicals. The oxygen radicals chemically break down the larger organic pigment molecules (chromophores) in the enamel matrix into smaller, lighter colored substances through rapid oxidation. At the same time, the laser-heated bleaching agent increases the penetration of the dentin surface, thus enhancing the whitening effect.