Varicose veins refer to varicose veins and dilation caused by blood stasis, weak wall of venous canal and other factors. Varicose veins can occur in many parts of the body. For example, ulcer is actually a varicose vein. Clinically, esophageal and gastric floor varicose veins, varicocele and abdominal wall varicose veins can be seen clinically. The most common part of varicose veins is in the lower limbs. Varicose veins are tortuous, enlarged veins that typically occur in the lower extremities. 
Endovenous laser ablation therapy (EVLT) is the most popular new minimally invasive treatment for varicose veins, a minimally invasive procedure that uses catheters, lasers and ultrasound to treat varicose veins.Its advantages: 1. The risk of intravenous laser treatment is small. Less bleeding.2. The efficacy is complete, and the operation is performed under direct vision.3 .The operation is simple, and the treatment time cycle is short.4 .Less severe patients can be performed in the outpatient operating room.5. Less secondary infection, less pain, and faster recovery.6 .Almost no scars after the operation.After Pioon research showed that,The 1940nm laser has been proved to be very safe and effective in using parameters, that is, the average power of GSV and SSV is 4.0 W, and the LEED is greater than 30 J/cm (average about 50 J/cm). As the ideal wavelength, 1940nm will produce the maximum possible selective damage with the greatest margin of safety and the lowest procedure-related complication rate. It achieves the best balance.
Endovenous laser ablation therapy (EVLT) has been used for the treatment of varicose veins with significant success, especially in adult populations with saphenous insufficiency. Varicose veins are a common condition in adult populations of several industrialized nations, increasingly affecting their quality of life. The global endovenous laser therapy market has made considerable strides, driven by continuous advances in techniques used in the procedures.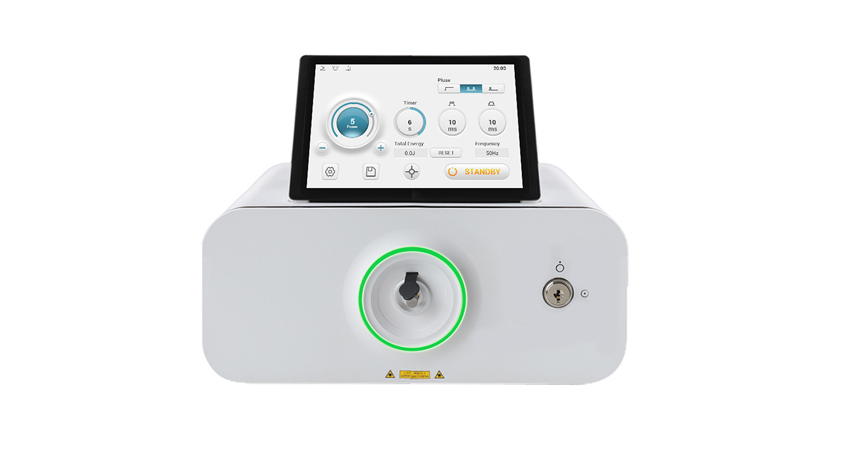 There are three type of endovenous ablation devices available in the market: endovenous laser ablation therapy (EVLT) devices, radiofrequency ablation (RFA) devices, and non-thermal non-tumescent (NTNT) devices. The intravenous ablation devices market is expected to gain market growth during the forecast period of 2020 to 2027. Data Bridge Market Research analyzes that the market will account for USD 2.22 billion by 2027 with a CAGR of 4.20% during the aforementioned forecast period.Rising prevalence of CVI is rapidly driving the intravenous ablation devices market.So the future market for venous ablation equipment is very vast and the benefits of investing in venous ablation equipment are substantial.