INTRODUCTION: Gingival polyps, are focal fibrous hyperplastic lesions, also known as, localized gingival enlargement or "epulis". The primary reason for the occurrence of a gingival polyp or epulis is attributed to local factors such as caries, calculus and tooth malposition. 
TREATMENT MODALITY: A surgical excision can be performed using a periodontal knife/scalpel/rotary coarse diamond burs/ electrocautery etc. But these techniques are prone to side effects and complications like surgical trauma, postoperative pain, swelling, bleeding after excision and poor patient acceptance.
After evolution of LASERS, these conventional techniques are replaced by LASER, owing to the various advantages associated with it, such as minimal use of anesthesia, provision of hemostasis and enabling a bloodless surgical field with a laser bandage of the wound. 
Literature is replete with numerous studies1,2,3, wherein diode lasers were highly successful in the excision of localized reactive lesions of the gingiva.
PIOON Laser offers different wavelengths like 450nm/810nm or 980nm. Out of which 810nm/980nm are used in contact mode in order to perform the polyp excision. 
SURGICAL PROCEDURE: The presented case shows a carious tooth with a painless reddish-pink soft gingival overgrowth of 5x3 mm size, localized to interproximal area with a pedunculated base.  Followed by scaling, a laser excision of the gingival polyp was done. The gingival overgrowth (polyp) was removed with small strokes in contact mode progressing from the palatal aspect towards the interproximal area. The entire gingival polyp was excised as per the outline marked by the laser prior to the procedure.
CONCLUSION: Diode lasers have emerged as a promising and effective tool in modern minimally invasive dentistry and have been proved successful for the treatment of reactive lesions of the gingiva such as the gingival polyp. 
REFERENCES: 
1. Iyer V, Sarkar S, Kailasam S. Use of the ER, CR; YSGG laser in the treatment of peripheral ossifying fibroma. Int J Laser Dent. 2012; 2: 51-5.
2. Alam T, Dawasaz AA, Thukral N, Jangam D. Surgical diode laser excision for peripheral cemento-Ossifying fibroma: A case report and literature review. J Oral Laser Appl. 2008; 8: 43-9.
3. Farista S, Butchi Babu, Farista S, Gopinath V and Agrawal V. Laser assisted excision of a gingival polyp in a pediatric patient: report of a case. EJBPS, 2015; 2(4): ,600-607.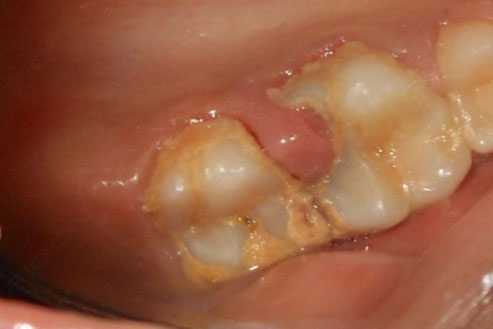 PREOPERATIVE VIEW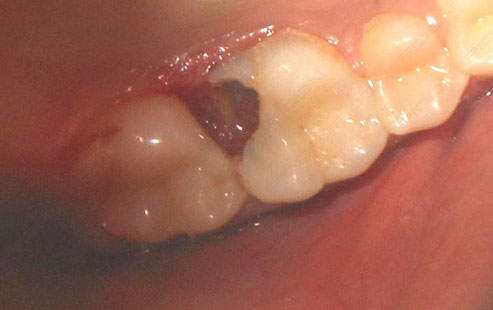 POSTOPERATIVE VIEW
By- Dr. Aditi Chaudhary
MDS Periodontist
Divas In Laser