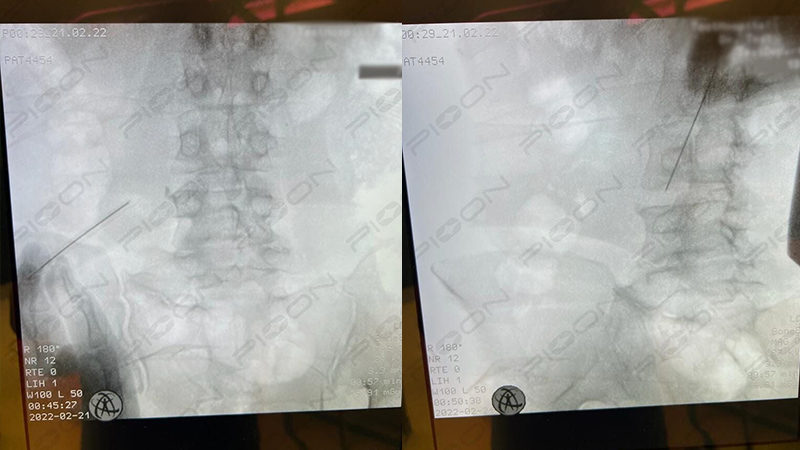 The benefits of laser for PLDD treatment.
effects on disc herniation include partial vaporization of the nucleus pulposus, reduction of intradiscal pressure, and retraction of the hernia. A laser beam is introduced through a very thin optical fiber inside the needle under fluoroscopy or CT guidance.
The procedure is performed in a hospital using local anesthesia and/or mild analgesia, does not require surgical incision, does not require stitch removal, and allows you to get back to work immediately.