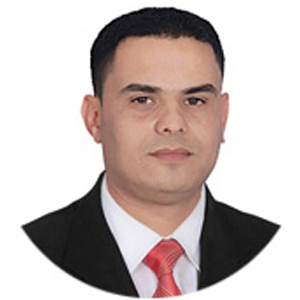 Dr Hareth Alrikabi
Feedback for the educational webinar (Basic competency course in dental laser) that was set up through Zoom platform on 19-21 June,2020.
My name is Hareth Alrikabi. I am a dental specialist from Iraq. I am glad to be invited to this amazing course. At the beginning I would like to say that everything related to this course was arranged properly. The invitation has been sent early before the course date and the registration was very easy. The date and time were suitable and fit with my schedule.
The attendance of the course was varied from all the world. I enjoyed listening to the different therapeutic methods and laser experiences. The questions through chat and voice were really important and the answers were informative. The speaker (Dr. Waleed) has a great knowledge to share and I learned a lot from him. He listens to questions spaciously and answer them all.
The course was informative, the scientific content was unique, there were videos for clinical procedures viewed during the course. I explored new treatment methods to be achieved by Pioon laser devices concerning pain management, periodontal surgery, and biostimulation. It was very nice 8 hours of training.
At end, I would like to thank Pioon technology for this event, for covering the fees of the course, and for taking care of the costumers. I am really glad to be one of the Pioon laser users.