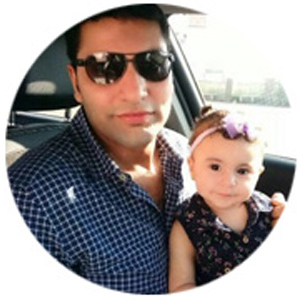 Dr Ahmed El Bahar
I would like to thank pioon company for this great course. And specially Dr. Walid for his great and informative knowledge.
In this course we knew the value of the three wave length laser device. And it's different clinical situation and difference between penetration and absorption of different wavelengths of pioon device.
We learnt special tricks about regenerative pocket reduction using laser and how to properly select the ideal setting for each procedure. And how to get the maximum benefit of our laser device.
I use pioon laser daily in my clinic in orthodontic accelerated tooth movement and treating TMD pain and muscle spasm it really magic solution for TMD pain patient feel comfort with less than 2 minutes. And for relief of pain in apthus ulcers that It's a big problem to many patients that suffer from this problem. Also in gingvectomy by wavelength 470 ablation is very good with no carbonization or excess heat generation. Also in disinfection of root canal during endodontic treatment laser kill the bacteria and reduce pain to our patients.
In our daily practice in our clinic we use laser for uncovering of implants and for bio stimulation after implant insertion. And we use laser for gingival troughing before taking impression it is really amazing. Also I use it in gingival depigmentation cases it really fast and excellent performance and excellent results to our patients.
We really appreciate this great effort. Thanks pioon and Dr. Walid eltyap. and finally thanks to the professional Egyptian agent Mr. Maher hafez and secure tech for this device and choosing us to attend this course.