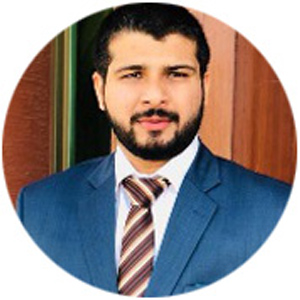 Dr Sufyan
My name is Dr Sufyan and I am from Pakistan. I am practicing from last 5 years and from one half year I am using Pioon S1 laser. Since I have this laser I am more confident about treating patients because I have equipment which is more useful for the doctor and the patient.
Regarding this course I attended form ALD arranged by PIOON. That's the best online laser course I have attended ever. Dr Walid have too much grip and information about laser that he explained every point every clinical application in so much detail that if you attend that course you can start using your laser. After attending this course I am more confident about more clinical application. I learned a lot from dr Walid. I learn about Perio pockets how to treat them with laser. How to use in endodontics. How to treat peri-Implantitis. Before the course I was using for just gingivectomy and pericoronitis. Now I learn more things and I will apply on patients as well so they can get more benefits. Sara was very helpful in all the registration process and even in reminding me that today is the session and keep me updated throughout thank you sara.
The course was very good even I want to do mastership from ALD. Pioon took great initiative about online courses it will be beneficial to doctors and patients. I would love to participate in more lectures and courses like this.
Thank you so much Pioon for making such a good device and arranging this interactive session. I am glad to be a part of Pioon.