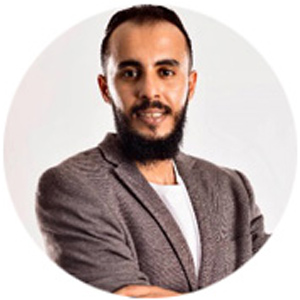 Dr Sherif Azab
I am really glad to have PIOON-H1 980m Soft tissue laser.
Being the first owner of PIOON-H1 in Egypt made me feel very lucky. PIOON-H1 proved be an excellent, professional and friendly dental device.
The software of the H1 – which include all possible dental operations with clinically and scientific approved parameters – makes it easy and safe to use.
My experience after using PIOON-H1 I several Gingivectomy cases is that we get a Smooth Clean Cut, No post operative pain and a very comfortable happy patient.
Using PIOON-H1 in de-pigmentation is another success story, it is a magical instrument where no more pain, no bleeding and no need for antibiotics. Immediately after the operation the gum color turns to natural healthy look, and as a result the patient has self confidence during Smile with minimal time of healing.
Using PIOON-H1 in implant recovery sharp clean cut for exposed failed with no bleeding and no need for suture.
I used PIOON-H1 for pain relief of inflamed pulp to eliminate patient's pain, and I continued the root canal treatment while the patient was very comfortable during treatment.
Using PIOON-H1 also in TMJ disorder to relieve patients pain, I got amazing results after 4 to 6 sessions only.
Great whitening results using PIOON-H1 in less time and less or no sensitivity after whitening session.
Being battery operated device equipped with all necessary accessories gave me the opportunity to move easily from place to another carrying with me a portable clinic.
Finally the care and after sale service I'm getting from PIOON is amazing.
I was very happy when they selected me to participate in PIOON-ALD training course which helped me scientifically a lot and sharpened my experience.
THAT IS WHY
I recommend PIOON and to my colleagues.
Thanks very much PIOON.
I am very happy and grateful for Dr. Walid Altayeb for the ALD/PIOON Course and for all useful and amazing new information I gained from this course which should help us when using laser technology in dentistry.
This course really improved my skills and experiences especially in clinical and theoretical sides.
Finally many Thanks to SecureTech, PIOON's agent in Egypt.